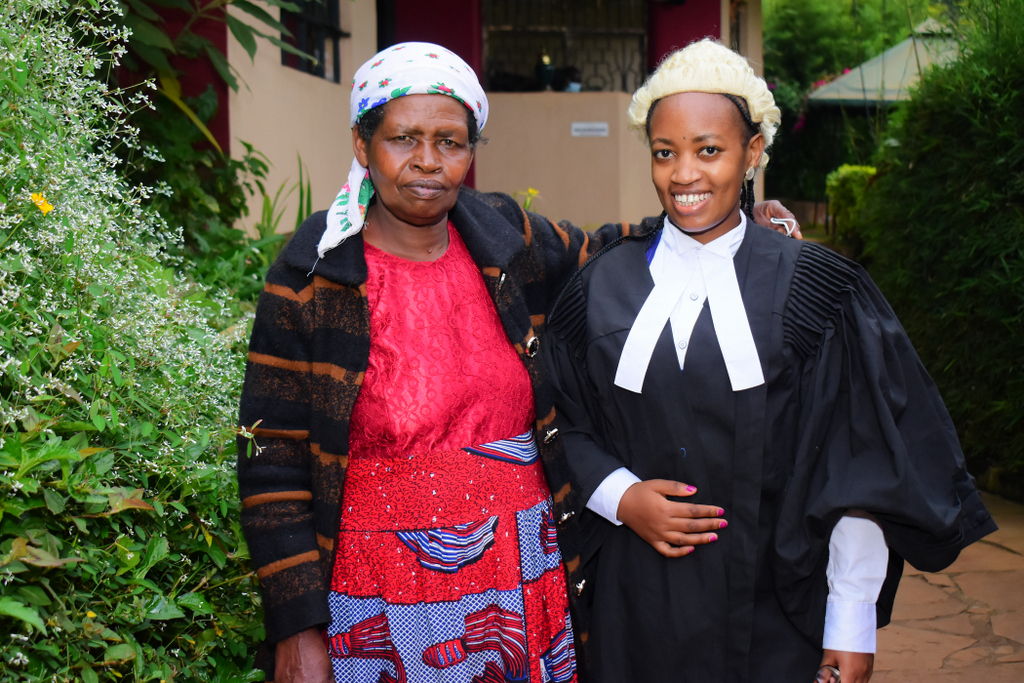 Letter from Monicah
Dear Githabai Venner members,
Greetings!
My name is Monicah Wamuyu, Chairperson of Hope on the Move and a beneficiary of the
sponsorship programme funded by yourselves. I am also a newly admitted Advocate of the
High Court of Kenya having successfully completed law school and qualified to practice law
in the country.
The organization contributed greatly to the fulfilment of my career dreams as well as those of many of my friends.
For that, we shall forever be grateful!

Hope on the Move is an organization we started to uplift and provide inspiration to those
coming after us by way of motivational talks, career trainings and general counselling based
on our diverse experiences in our career journey. We have made major strides thus far but
still have a long way to go.
We had conducted a great deal of activities before Covid-19 interruptions hit. Many of our
activities stalled over the last one and half years owing to the school closure, curfews and
restrictions on inter-county movements. However, life has to go on. We have started reviving
our activities as the country slowly opens up. It is now a little harder with work and family
commitments but we keen on sparing time whenever we can for our projects because they
matter a lot to us. It is our resilience that will keep us moving. Your support in our activities
also comes in really handy.
Cheers to a great future!
Cheers to uplifting generations!