Details

Category: Foreningen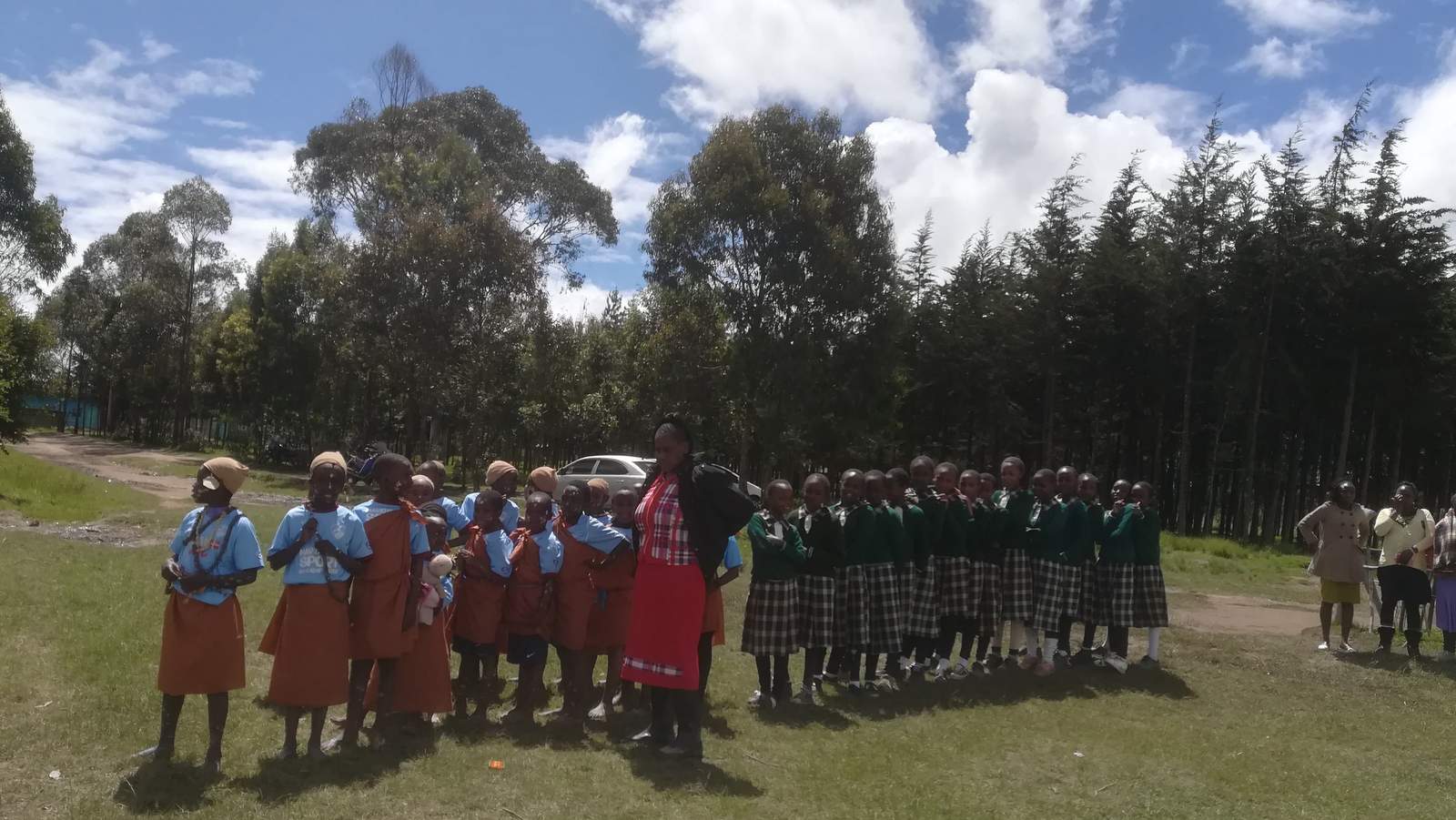 Dear Member.
Thank you for your support as a member of the Githabai Friends 2019 association.
Also thanks to members and sponsors who have made additional contributions to the association's projects for children and young people at Githabai.
Member and sponsor Inge-Merete Riehn,
member Lena Frimann,
member Connie Andersen
and I just returned home after a fantastic trip to Kenya.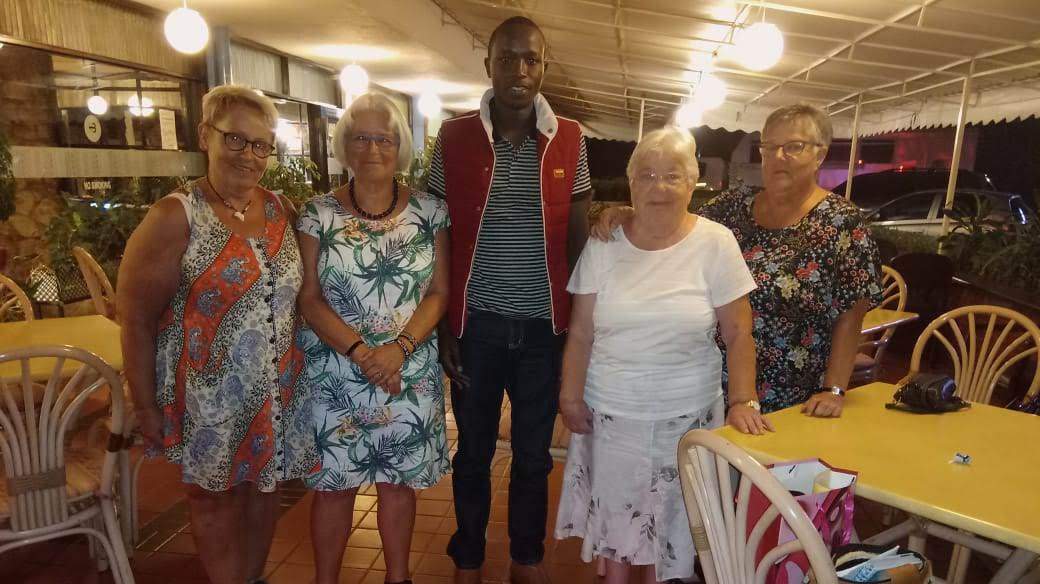 It was a great pleasure to visit Githabai, visit the projects, meet with our partners and experience the joy and gratitude of the association's support for improving education, health and living conditions at Githabai.
We had to convey many greetings and thanks to members, sponsors and others for the Githabai projects.
At Githabai Primary school
we participated in the distribution of 50 high quality school uniforms to the most needy students.
The uniforms are donated by sponsors Marianne and Søren Gønge, Aase Fyhrs, Lena Frimann and others.
We also brought many donated pencils, pens, balls and other gifts to the school.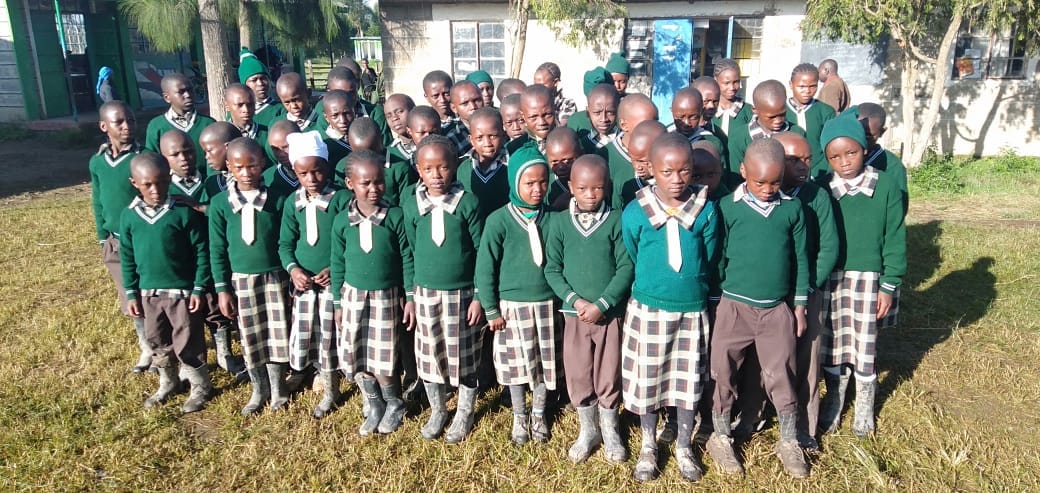 The traveling team visited the Githabai Dispensary (health clinic),
where we were shown around the well-kept and well-attended clinic of Nurse Triziah as well as members of the board. There was joy in the clinic as a young newly trained nurse is now hired to assist.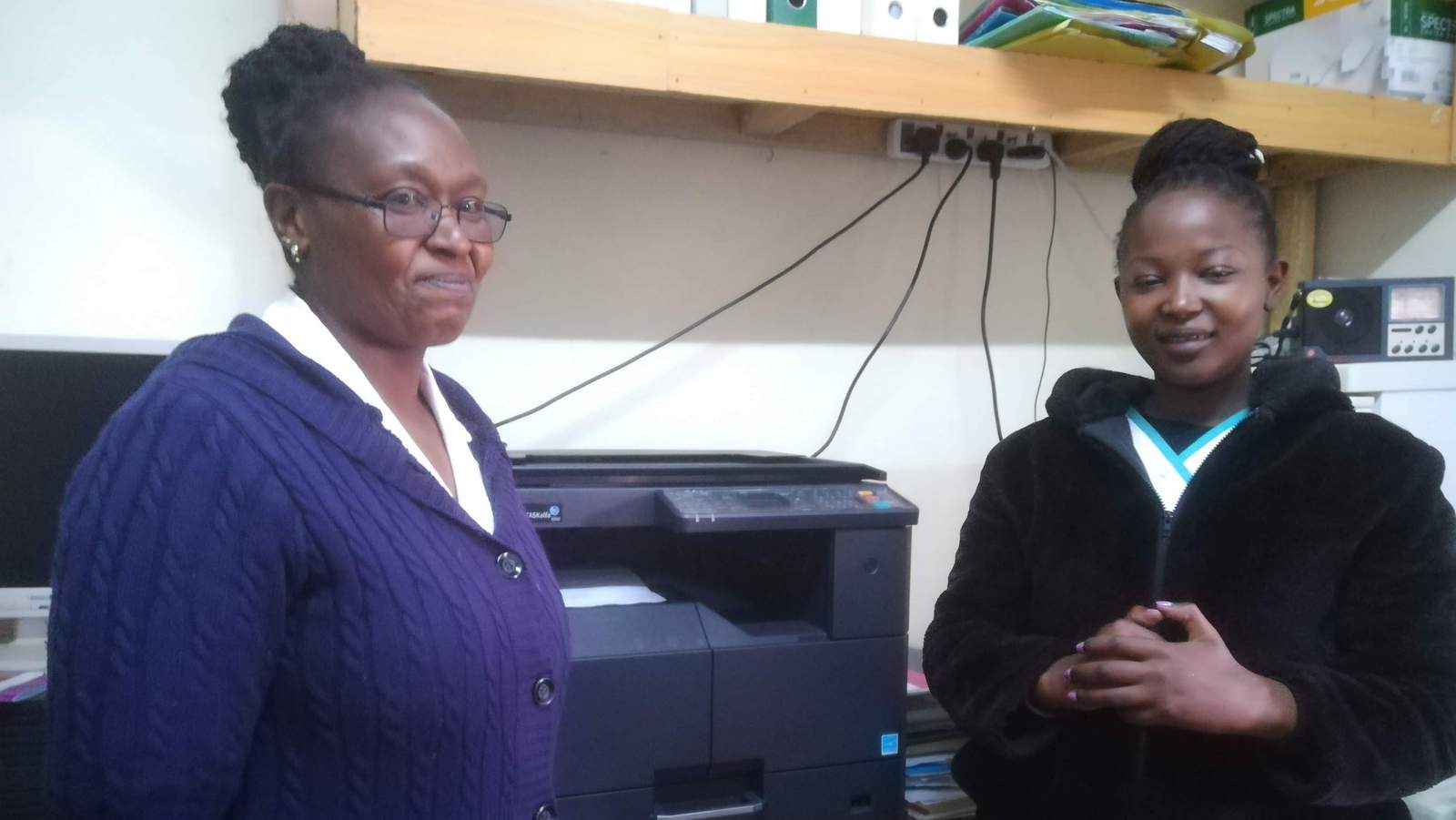 We viewed the new waste incinerator kindly donated by Lions Club Præstø / Fladså and Lions Club Fuglebjerg.
We were to convey grateful greetings from everyone on site.
The gifts brought from Denmark aroused great joy.
The next goal to improve the clinic is a laptop as well as equipment for the upcoming lab.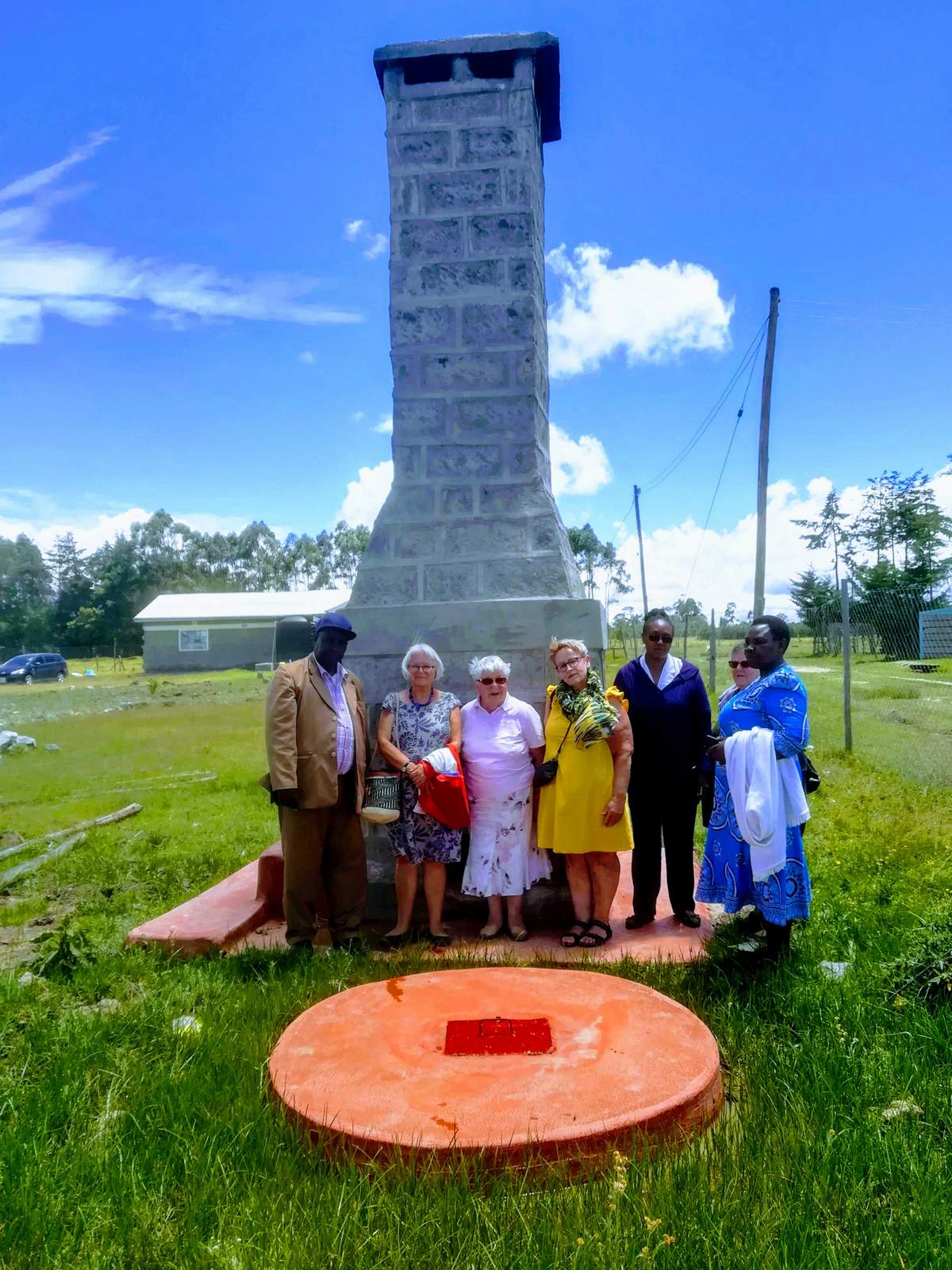 It was also a pleasure to see the positive development of the water project for the benefit of the people of Githabai.
Water has now been brought to 10 new customers besides Githabai Primary School, Karati Secondary School, Githabai Dispensary, Githabai Police Post and the water kiosk.
For the first time since its inauguration in 2008, it has been possible to release money from water sales to support the children at Githabai Primary School in consultation with our skilled engineer Catherine Wanjihia.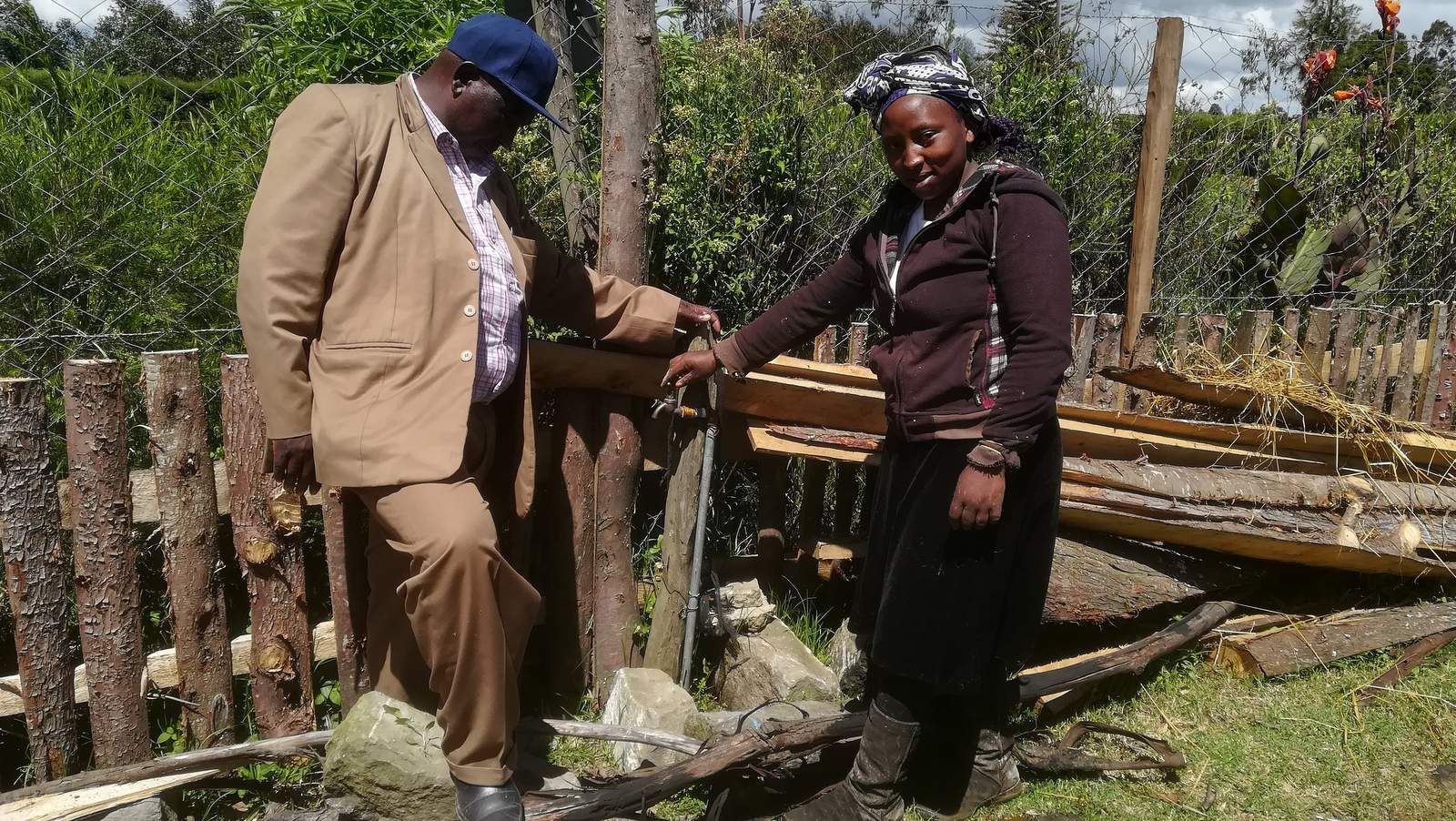 Funds were released for transportation and participation in the annual school music festival.
The students became No. 1 at regional level and No. 7 at national level.
At the school uniforms, they appeared to us. They were really talented.
The annual check of plant and operation at Cathrine Wanjihia was held during our visit.
It was agreed to investigate the possibilities of installing solar panels to reduce the electricity costs for the plant's operation.
Mr. Njoroge from the water commission showed us around the 10 new customers, where the joy and gratitude was great.
On Sunday, 27/10, we met with the Githabai Primary School Sponsorship Management Committee
as well as the Hope On the Move steering committee at Fisherman's Camp at Lake Naivasha.
Hope On the Move is formed by previously sponsored youth from Githabai Primary School.
The young people are really passionate about making a difference and contributing to the positive development of their local area as well as helping to improve the conditions for distressed children and young people.
The group met where they evaluated the activities of the year and made plans for the coming year.
Thanks to Lena who made the day possible.
The Githabai Primary School Sponsorship Management Committee and I had a student review of all past and present sponsored youth,
so that we are fully informed on how it is all going 34.
We are deeply grateful to Madam Nancy for the great effort she makes for the sponsorship program and for the children, youth and parents at Githabai and Koinange.
It is a great wish of our partners that only one talented, needy student will have the opportunity to further their education.
We hope the best.
Thank you to a new sponsor for Moreen Muthoni, who has now started the teacher training program at Laikipia University (Bachelor of Education).
Thank you to the sponsors and members who give a helping hand to the newly graduated youth.
Be it qualifying and vocational courses, continuing education, loans and scholarships for starting small businesses, business, transport support, uniforms, materials, tools, expenses related to job search, relocation and much more.
Some of the graduates will have the opportunity to become trainees at institutions and companies.
Unfortunately, they get no pay.
A trainee program is a major advantage in upcoming job applications.
Thank you to members who have provided funding for rent, food and transport.
We ended with tea and joint presentation and discussion of the young people's plans and our future cooperation.
We agreed to try to help Hope On the Move to cover their travel expenses related to organizing informational events and projects in the coming year. Unfortunately, the school has no funds for it.
A great desire was a projector for use in future motivational and carer talks at schools in the local area.
A life-affirming day in every way, where we were reaffirmed by our principle of self-help, and where we were pleased with the results.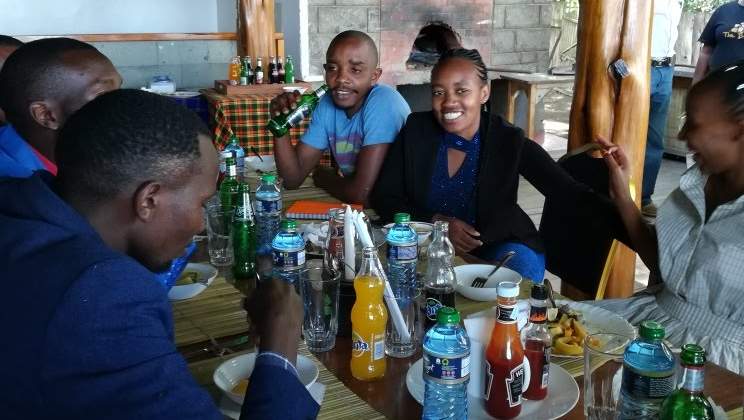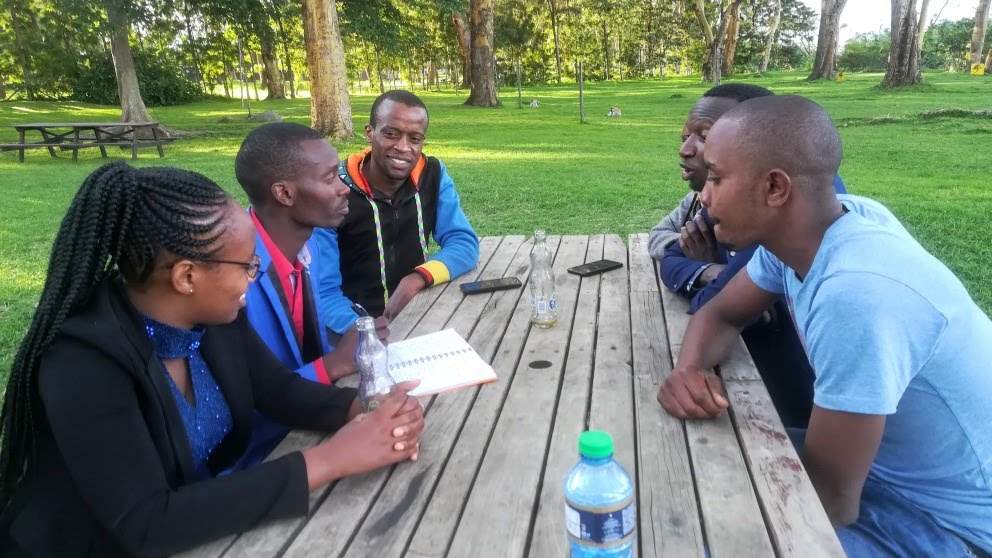 Finally, we ended up meeting with Moses Karumi, a formerly sponsored student who works as an accountant at the Presbytan Church in Nairobi.
Moses has created a home called "Moses Kids Welfare Program" for 9 street boys in Nairobi.
Through his hobbies as a football coach, he has motivated the boys to become drug-free and attend school and in the long term, where possible, reunite with their families.
The boys were currently. at summer camp with the local church as the holidays are a time when they are otherwise easily tempted to resume old habits.
We donated Moses funds to help run the home, kindly donated by members René Fritzbøger and Peter Bendix.
We are so proud of him and the work he does for the street boys.
The collected phones, cameras and a single tablet have been distributed to worthy needy.
Thanks to all who contributed.
All in all, an experiential and uplifting tour that provided inspiration and new energy to, together with the people of Githabai, continue to work on improving education, information, employment and health conditions at Githabai.
We would like to continue working on the projects in collaboration with the local people at Githabai in the coming year and hope that you / you will renew your / your membership of the Friends of the Githabai Association.
The association also collects funds for the projects by giving lectures on Githabai's Friends background and projects and applying for charitable associations on funds for specific tasks, etc. You may want to spread the message.
Any amount above the membership quota will be a huge help as well as received with great gratitude.
We are now 77 members.
Thank you to member Mads Møller for his many years of help as webmaster of the association's website githabaisvenner.com.
Member Georg Andersen has now kindly taken over the job and is in full swing with updates and renewals.
All funds go directly and uncut to the association's projects.
On behalf of the Board of Directors, everyone wishes a Merry Christmas and a Happy New Year.
With best regards
Karen Ulrik-Petersen (Chairman) Henny Hansen (Treasurer)
This email address is being protected from spambots. You need JavaScript enabled to view it. This email address is being protected from spambots. You need JavaScript enabled to view it.